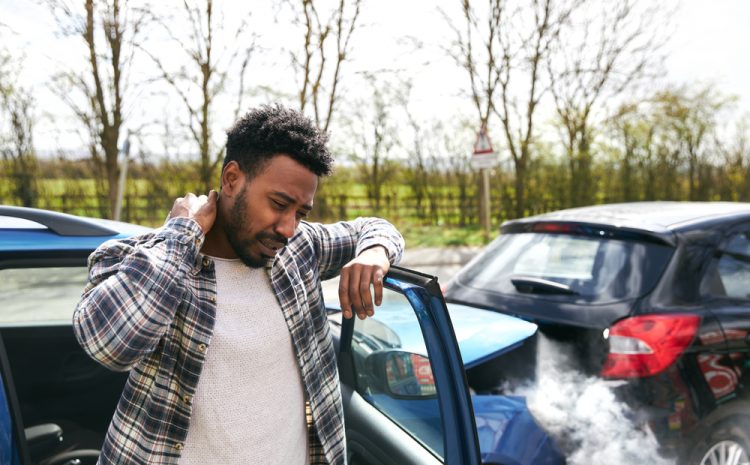 The Most Common Types Of Personal Injury Claims
Personal injury claims are made when someone is injured and seeks to hold another person accountable for the harm inflicted upon them.  This harm can be intentional or accidental. In some instances, the responsible party will have insurance that covers the costs. In other cases, the individual will have to foot the bill.
According to the National Center for Health Statistics, almost 38 million people went to an emergency department for the treatment of injuries in 2018. If you've been injured, a personal injury attorney can help you file a lawsuit to obtain compensation for the emotional damages and medical bills you have as a result of the injury. Here are some of the most common types of personal injury claims:
Automobile Accidents
Automobile accidents are the most common personal injury claim. According to the Centers for Disease Control (CDC), 2 million people are injured in motor vehicle crashes each year. Most accidents result from distracted driving, intoxicated driving, reckless driving, driving in unsafe conditions, and speeding.  Personal injury claims resulting from automobile accidents can be broken down into further categories:
Commercial Truck Accidents – Although semi-truck drivers are very well trained, the sheer size and weight of the trucks can cause horrendous damage if they're involved in an accident.
Individual Vehicle Accidents – Car accidents and truck accidents happen regularly and they have the potential to result in serious injury.  The National Highway Traffic Safety Administration (NHTSA) reports that, on average, there are 6.6 million police-reported motor vehicle crashes each year.
Motorcycle Accidents – Due to their size, many car and truck drivers fail to see motorcycles until it's too late.  It's also common for motorcyclists to weave between traffic to get to their destinations quicker, resulting in increased accidents.
Ride Sharing Accidents – With the rise in use of ride-sharing apps like Uber and Lyft, we've also seen a rise in ride-sharing accidents.  In California, these apps are required to have at least $1 million in liability insurance for accidents.
Pedestrian Accidents – While these types of accidents involve a motor vehicle, it's the people walking who face serious injury.  Pedestrian accidents are less common than other types of automobile accidents, but they do happen.
Bicycle Accidents – California provides lots of great routes and options for cyclists.  However, the nature of being unshielded while navigating our busy roads can put cyclists at risk. This can result in dangerous accidents and even fatal injuries.
Slip and Fall
Property owners are required by law to ensure their premises are reasonably safe and hazard-free. If you slip and fall in an environment that is unexpectedly dangerous and the property owner was negligent in keeping their property safe, you could be entitled to compensation.  According to the National Floor Safety Institute, slips and falls account for over one million emergency room visits per year and can even result in fatalities.  A major fall can even result in a brain or spinal cord injury, significantly impairing the quality of life for the victim.  With the help of an experienced attorney, you can seek compensation for loss of wages, therapy, medical costs, pain and suffering, enjoyment of life, and more.
Medical Malpractice
Medical malpractice is when a healthcare provider injures a patient through substandard or inadequate care. This could be a surgical error, failure to diagnose the proper disease, breaking a rule, providing an incorrect or unsafe prescription, and more. Mistakes like these can result in serious injuries, lengthened harmful diseases, and even fatalities.  You can receive compensation for all of these errors.  If your loved one dies due to medical malpractice, the family of the deceased can file a wrongful death suit.  This won't make up for the loss of a loved one but can serve to hold the negligent parties accountable.
Product Liability
When a product is dangerous and there is not an adequate warning about that danger, you could have a product liability suit on your hands.  The same goes for defective products that aren't meant to be dangerous but malfunction due to a manufacturing or design error.  If you've been injured by any sort of product, you may be able to obtain compensation for damages.  All parties in the chain of distribution can be held accountable, that includes the designer, manufacturer, and supplier.
Dog Bites
Approximately 4.5 million people are bitten by dogs each year.  In California, the dog's owner can be held liable for damages that occur as a result of the dog bite.  As a strict liability state, victims do not need to prove negligence in order to recover compensation.  If a dog bites you but does not break your skin, it is still considered a bite under California law.  If there is no visible wound, the situation does become more complex so you'll want to retain a skilled attorney.
If you've been injured in some way and are seeking to hold a person or company responsible, contact Hayes Law.  We will assist you in getting the compensation you deserve!