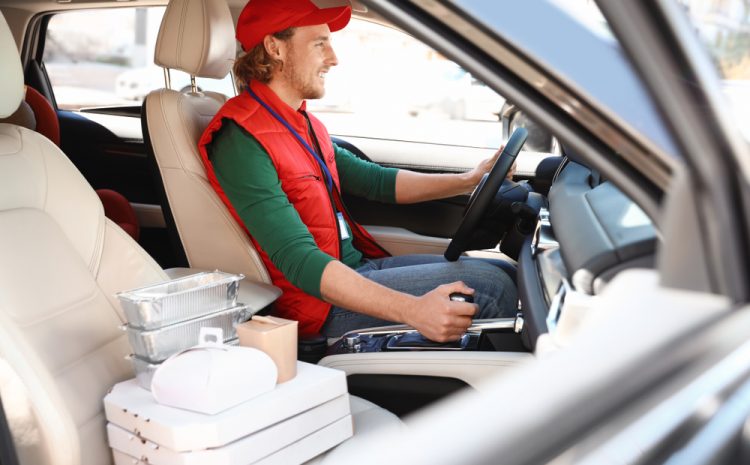 What Happens in an Accident with Food Delivery Couriers?
DoorDash, Postmates, and Grubhub are examples of some food delivery services that use courier drivers to pick up and deliver orders from restaurants to customers. These services sometimes deliver other small items and may even be used to run errands.
These companies have seen a surge in business since the COVID-19 pandemic began. This has led to an increase in the number of riders and drivers on the road delivering items to customers. However, given that there are more and more couriers, it stands to reason that some of them are better at handling their vehicles than others.
Some courier riders/drivers cause damage while making a delivery, for example, by accidentally hitting pedestrians. They may also hit a parked car or may cause other types of property damage.
It is good to know that all three companies mentioned above provide some coverage for damage caused by their delivery personnel, but it is important to understand the specifics of that coverage.
Liability Coverage
Liability coverage varies depending on which company is involved in the accident. It is critical to hire an attorney who will fully investigate coverage as it has been shown that these companies are not forthright about all the coverage they may have available to cover an accident.
The Limitations of These Insurance Coverages
While food delivery services offer liability insurance coverage to their riders and drivers in the event that they are involved in an accident while working, there are a few limitations to these coverages.
First, the insurance only covers accidents that occur while the driver is actively delivering an item (e.g., food). If the rider or driver gets into an accident while waiting to accept a customer's request, they are not covered.
Second, the insurance does not cover property damage to your vehicle and it does not replace the driver's personal insurance policy. So the rider or driver is still required to have a personal third-party insurance policy.
What Should You Do if You are Injured by a DoorDash, Postmates, or Grubhub Courier?
If you are injured by a DoorDash, Postmates, or Grubhub rider driver, it is important to hire an attorney right away who can fully investigate insurance coverage and get you the maximum amount possible.
Depending on the specifics of the case, your attorney may need to immediately send a spoliation letter to the company, requesting all evidence related to the accident be preserved. This includes footage from the rider or driver's dashcam, as well as the active status of a delivery.
The delivery companies have attorneys on standby, so do yourself a favor and hire one as well so you do not have to navigate the legal process alone. Their attorneys and their insurance companies will likely conduct their own investigations, but your attorney can make sure that all evidence is preserved and that you are treated fairly.
Hayes Law, APC
Hayes Law, APC is a law firm that specializes in representing individuals who are injured by couriers working for DoorDash, Postmates, Grubhub, and other such services. At Hayes Law, we understand the complex laws that apply to these cases and are prepared to fight for the compensation that our clients deserve.
If you or someone you know is affected, do not hesitate to contact Hayes Law for a free consultation.
---
Disclaimer: The information on this website is for general information purposes only and does not create an attorney-client relationship. No information on this site should be taken as legal advice for any individual case or situation. Contact Hayes Law, APC at (858) 737-3311 if you would like to discuss your legal matter with a member of the firm.