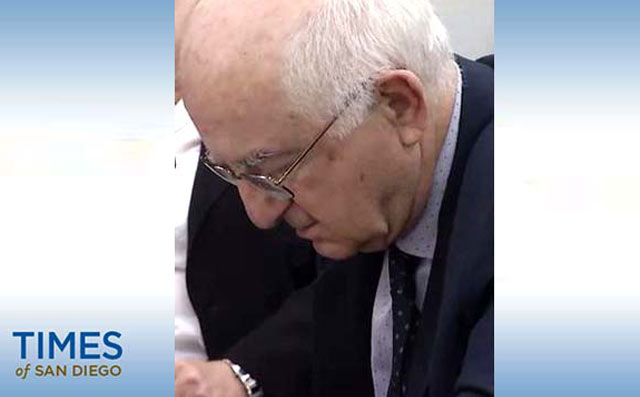 San Diego Psychiatrist, 75, Admits to Sex with 7 Female Patients
A former San Diego psychiatrist pleaded guilty Monday a felony charge of having sexual contact with seven female patients during office visits and a misdemeanor count of sexual battery for groping an eighth woman.
Leon Fajerman, 75, who operated a longtime practice out of offices in El Cajon, San Diego and Chula Vista, will be ordered to serve 365 days in custody and be required to register as a sex offender at a sentencing hearing Jan. 18.
Judge Francis Devaney will consider alternatives to actual jail time, according to Deputy District Attorney Carolyn Matzger.
Fajerman — who has been a licensed physician in California since 1978 — voluntarily surrendered his medical license in May, state records show.
According to documents filed with the Medical Board of California, seven female patients and the mother of a child he was treating accused him of forcibly kissing and groping them between the fall of 2016 and the summer of 2017.