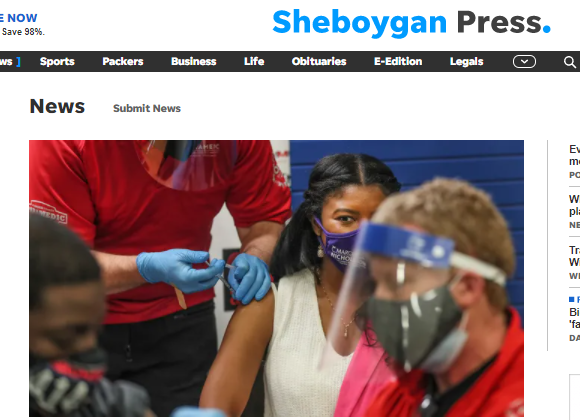 Sheboygan Falls man sentenced to 10 years in prison in upskirt videos case
SHEBOYGAN – A Sheboygan Falls man was sentenced Wednesday to 10 years in prison and 10 years of extended supervision for taking videos of several women showering at his work and up the skirts of women in a Kohler retail store.
David Earley, 50, was charged in June 2019 with four counts of invading privacy by viewing, broadcasting or recording an individual's genitals and one count of capturing an intimate representation, all felonies, after he was seen taking videos up the skirts of young women in a Kohler store. One of the victims in the store Earley took a video of was a young teenager.
But the number of charges grew to 51 after an investigation revealed Earley had also been video recording women showering at his work. He also took a video of one woman while she pumped breast milk.
Read full story: https://www.sheboyganpress.com/story/news/2020/09/02/sheboygan-upskirt-showering-videos-case-results-10-years-prison/5690628002/